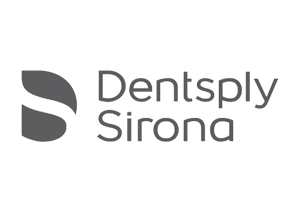 Dentsply and Sirona joined forces in 2016, to become the world's largest manufacturer of professional dental solutions. Their trusted brands have empowered dental professionals, in both practices and laboratories, to provide better, safer, and faster care in all dental disciplines for over 100 years. Now, working together under one brand globally, we are dedicated to continuing this journey for many years to come. Together we have unmatched scale and resources and are committed to using them to continue driving innovation and helping dental professionals achieve more than ever before.

For more than a century, DENTSPLY and Sirona have set a global standard for dental manufacturing, technology development, digital treatment and clinical education. Throughout their history, we have been at the forefront of innovation to improve and advance dentistry.

Dentsply Sirona traces its roots to humble beginnings – DENTSPLY International was founded as Dentists' Supply Company in 1899 in New York City and the company that became Sirona Dental Systems was founded in 1877 in Erlangen, Germany. Through the transformative merger in 2016, Dentsply Sirona has grown to become the world's largest manufacturer of professional dental products and technologies with approximately 16,000 employees, operations in more than 40 countries worldwide and a sales presence in more than 120 countries.

Throughout the last century as separate companies, DENTSPLY and Sirona have each invested significantly in innovation, new product development – from the first dental drill to the first reciprocating root canal file to of course the first chairside CAD/CAM system – and the broadest clinical education platform in the industry. Both companies recognized early on that the advantages of digitization are not in the individual device, but in the seamless interaction of hardware, software and devices creating an innovative solution for dental practitioners and dental patients.

At the heart of Dentsply Sirona is their unwavering commitment to innovation. As a result, their impact is significant: Every year their products and solutions reach 600,000 dental professionals who treat over 6,000,000 patients daily! Which translates to a billion patients each year. Practitioners rely on the quality and clinical safety of their products and on the company's more than 100 years of experience. We are committed to continue to earn the trust of dental professionals for the next 100 years.