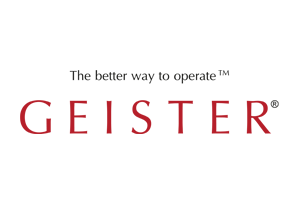 GEISTER Medizintechnik GmbH – founded in 1984 – is a manufacturer and system supplier of surgical instruments for conventional open and minimal invasive (keyhole) surgery with focus on cardiovascular, neuro-, joint and powered surgery. GEISTER is dedicated to servicing and supplying the surgical world with the highest quality instruments according to the specific requirements and helping the medical professionals with their patient care in every part in the world. Quality with best German workmanship is a global commitment for us. Their aim is to develop technical innovations for evolving, more patient friendly minimally invasive surgical procedures that yet can maintain or even exceed the long term results of proven conventional procedures.

GEISTER owner managed family business is one of the leading German manufacturers for surgical instruments and accessories. With a considerable experience – the founder has been in this field since 1966 – in the manufacturing of delicate and highly precise surgical instrumentation, GEISTER supply a range of more than 9000 quality products for operative surgery, distributed in more than 70 countries worldwide. Purpose-oriented innovation, skilled craftsmenship and tradition, technological competence and measurable quality stand behind every surgical instrument.

GEISTER is focused on the four business fields "Cardio", "Neuro", "Powered" and "Joints". Their major business is still concentrated on our traditional key area "Cardio" – standing for the wide field of cardiovascular and thoracic surgery. But also the younger business units "Neuro" – with a focus on spine and brain surgery, "Powered" – standing for electrosurgery, motor systems a.o. electronic medical products and "Joints" – featuring progressed instruments for joint and hand surgery, are increasingly contributing to our company revenue and growth. In all fields GEISTER wants to offer our valued clients a complete range of products and services. Quality and customer satisfaction is our highest priority.

Many surgeons today have great ideas and are seeking to collaborate with a supportive company such as GEISTER, which has the resources to translate those ideas into actual products. The objective being to better serve their patients and to achieve "the better way to operate". The product that results from their development process is one that fully meets the needs of the surgeon who developed the concept … products designed by surgeons for surgeons.