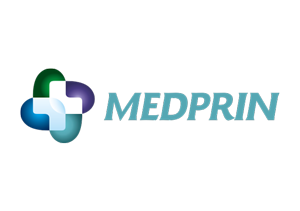 ADVANCED INDUSTRIALIZATION BASE
MEDPRIN BIOTECH is a high-tech enterprise co-founded by outstanding biomedical scientists in September 2008, specialized in R & D, production and sales of regenerative medicine materials and regenerative implantable medical devices. MEDPRIN aims to become global leader in the field of implantable medical devices, relying on amazing capacity to provide excellent products for the patients worldwide based on biological 3D printing technology and nano-bionics technology, so MEDPRIN will accurately and efficiently manufacture more new implantable medical devices for human tissue recovery, replacement and regeneration, in accordance with the enterprise cultures featured in "innovation, cooperation and mutual love" and the quality policy to play a leading role in science & technology capacity and quality and constantly keep sound integrity to save more lives.

GLOBAL LEADER IN BIOLOGICAL 3D PRINTING
MEDPRIN attaches great importance to intellectual property protection, and has applied for 52 domestic and foreign patents and 28 authorized patents of the USA, Russia, China and others. MEDPRIN is committed to industrialization of series of international leading regenerative medicine engineering technology in China. MEDPRIN's first product ReDura® Biomimetic-Synthetic-Absorbable Dural Substitute has accepted CE and CFDA registration certificate. ReDura® has been widely applied in more than 30 countries on tens of thousands of cases, and thus is considered as the dura mater (ridge) membrane closest to patient's autologous cells with the best repair effect. In order to further develop the product market, MEDPRIN has been actively executing strategy of globalization, and has set up branches respectively in America, Germany and China, providing market and technical support to customers around the world.

In addition to ReDura®, MEDPRIN is doing the endeavor to develop a dozen of human tissue repair products, including personalized skull and maxillofacial repair system, female pelvic diaphragm repair system, tensionless urethral sling, hernia repair piece, artificial skin, blood vessels and ligament, laying technical foundation for future development of more complex and advanced artificial tissues and organs. MEDPRIN will make great efforts for continuous innovation, embracing the objective to become the world's leading high-end implantable medical device company that can make considerable contribution to the improvement of Chinese technology and industrialization of medical devices.
To learn more about Medprin Biotech, please visit www.medprin.com or contact us for more information.