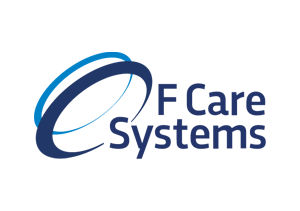 Founded by Rudi Devers in Antwerp (BE) in 2001, F Care Systems now has thriving branch offices in France, Germany, the United States and Hong Kong, along with a partner network stretching across the globe. Their core business is radiofrequency energy, with an emphasis on minimally invasive solutions that provide lasting results with minimal downtime. They offer a range of versatile, intuitive monopolar RF generators and related consumables for treating numerous conditions, and they also act as a distributor of high-quality treatment accessories manufactured by partner companies.
Research and Development
As a pioneer in radiofrequency thermocoagulation equipment, they work in close cooperation with university hospitals to identify and address the needs of a rapidly transforming market. Their in-house engineers and software developers keep them at the forefront of medical technology, exploring new technologies and specialist fields whilst constantly improving the efficiency and reliability of their existing devices. Redesigned touchscreen interfaces, automatic probe detection, and an ever-growing range of applications are just a few of the ways in which they strive to maximise customer benefit.
Quality and Safety
At F Care Systems, they understand that quality is a life-or-death matter in the medical world, so they wear their "perfectionist" badge with pride. Every function on every device is tested rigorously before it ever reaches the market, and smart measurement systems ensure rapid detection of any subsequent issues. They maintain ISO 13485 certification as a manufacturer of high-quality medical devices, and their medical products have received CE marks and US-FDA 510K clearance. F Care Systems pride themselves in implementing new regulations as quickly as possible – after all, in this ever-changing world, standing still is tantamount to moving backwards.
Minimally Invasive Treatments by Specialty
Proctology
Two of their flagship RF ablation treatments were developed with coloproctologists in mind: Rafaelo® for haemorrhoids and Fistura® for anal fistulae. They also offer the Pilex, a convenient rubber band ligation pistol.
Phlebology
Radiofrequency catheter ablation with Veineo® eliminates varicose saphenous, perforating and collateral veins without scarring or hyperpigmentation. US-based specialists may be interested in the KAVS3L, their flexible catheter for ultrasound-guided foam sclerotherapy.
Aesthetic Dermatology
Aesthetic dermatologists: Viridex has you covered! Treat skin tags, red moles, spider veins, wrinkles and more with the Viridex® RF. Their one and only ultrasound generator, the Viridex® US, tackles troublesome cellulite safely.
To learn more about F Care Systems, please visit www.fcaresystems.com or contact us for more information.