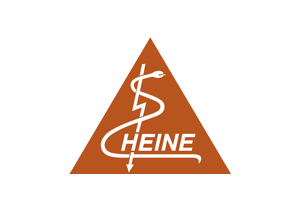 HEINE Optotechnik was founded in 1946 by Helmut A. Heine, a physicist and passionate scientist and is located near Munich, Germany. After 68 years, it is still an independent, family-owned company that makes decisions based on long term benefits for their products, their customers and their company.

HEINE is developer and manufacturer of hand-held primary diagnostic medical instruments of highest quality. Health professionals around the world trust in HEINE products in terms of precision optics, quality, durability and value. Since the start HEINE has continually invested in our own manufacturing capabilities to attain a high level of vertical integration. This allows us to control the manufacturing process at virtually every step.

One of the major cornerstones of HEINE's success is the high level of vertical integration. From the initial idea to the finished product instrument, almost all manufacturing steps are carried out in-house. This allows controlling the manufacturing process at virtually every step.

HEINE continues to invest heavily in the development of their products and works closely together with Medical Professionals around the world to ensure that their products are not only of the highest quality, but offer the most reliable and accurate diagnosis.

HEINE's Research and Development department is not only the source of dynamic new products; it is also responsible for continual improvements to the current product range through the implementation of new and emerging technologies.

Medi-Life is the exclusive distributor of Heine instruments in the field of General Medicine in Malaysia.