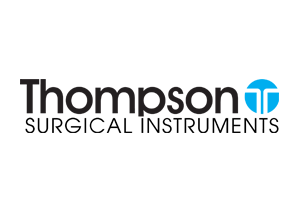 Thompson Surgical Instruments delivers uncompromised exposure to a variety of surgical specialties with the Thompson Retractor. In use for over fifty years, the Thompson Retractor is the only mechanical retractor to offer one frame for all exposure needs, multi-planed retraction, and unlimited customization.

The key to designing retractor systems is surgeon input. Early on, Thompson began working with a variety of specialties to provide the specific exposure surgeons need. With input from surgeons of varying specialties, Thompson's retractor systems have continued to lead the way in providing the visibility surgeons need to not only be successful but to give the confidence to try new, improved procedures.

Thompson retraction systems can be used for general specialties such as liver transplant, upper abdominal, vascular, bariatric, pediatric, and oncology. It can also be used for other specialties such as spine, cardiothoracic, laparoscopy, urology, gynecology, and plastic.
To learn more about Thompson Surgical, please visit thompsonsurgical.com or contact us for more information.